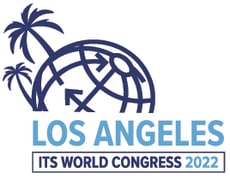 We hope to see you in LA for ITS World Congress!
Don't miss the opportunity to pre-schedule a meeting and a demo with the Hailo team at Booth #437.
In our booth you will have the opportunity to see how the Hailo-8™ AI processor can boost your video analytics systems with real-time intelligence and state-of-the-art Neural Network (NN) models. We will demonstrate how Hailo-8™ achieves high accuracy even in busy intersections, while maintaining low power processing consumptions. Our processor improves the power and cost requirements of traditional ITS equipment.
Stop by our booth to see first-hand our real-life Accurate License Plate Recognition (LPR) demo of high-speed moving vehicles. Our experts will be onsite to discuss any application, use-cases, or platform you have in mind.